Capitalization

The way the Ratchet & Clank wiki capitalizes words has changed; therefore, this article should be checked, and, if necessary, capitalization should be fixed.
For more information, see the new capitalization policy.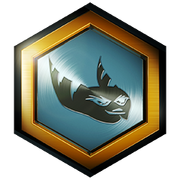 88 MPH is a hidden bronze trophy. Defeat the final boss of the game, Alister Azimuth, and save the universe to obtain the trophy.
Trivia
This trophy's name, "88 MPH," refers to the movie, Back to the Future, in which the Delorean time machine had to be moving at 88 miles per hour in order to travel through time.
Appearances