Capitalization

The way the Ratchet & Clank wiki capitalizes words has changed; therefore, this article should be checked, and, if necessary, capitalization should be fixed.
For more information, see the new capitalization policy.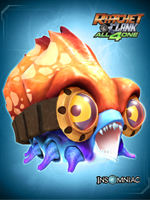 Armored Slorg was a type of enemy similar to the regular Slorg, except that they had armor, thus making them harder to defeat.
Appearances