Capitalization

The way the Ratchet & Clank wiki capitalizes words has changed; therefore, this article should be checked, and, if necessary, capitalization should be fixed.
For more information, see the new capitalization policy.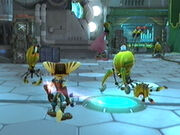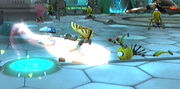 A cleaner bot was a small bot designed for cleaning. Clank suggested the cleaner bots in the Starship Phoenix II's engine room had gone rogue when Qwark was bored.[1] Ratchet, Clank and Qwark then destroyed the rogue cleaner bots.[1]
Trivia
Appearances
See also
Notes and references