Capitalization

The way the Ratchet & Clank wiki capitalizes words has changed; therefore, this article should be checked, and, if necessary, capitalization should be fixed.
For more information, see the new capitalization policy.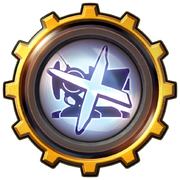 Defenseless is a gold trophy in Ratchet & Clank: Full Frontal Assault. The trophy can be obtained by completing any campaign level other than Zurgo's Lair of Doom without purchasing base defenses.
Appearances
See also