Capitalization

The way the Ratchet & Clank wiki capitalizes words has changed; therefore, this article should be checked, and, if necessary, capitalization should be fixed.
For more information, see the new capitalization policy.
Gadge-Bots were small robots manufactured by Gadgetron designed for performing a helpful tasks. Clank had the ability to use the Gadge-Bots, and with a Gadgebot Upgrade Chip he was able to re-program the Gadgebot's functions.
Types of Gadgebots
Spring-bot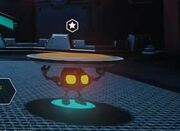 When thrown would make a trampoline so Clank could jump higher.
Bridge-bot
Could be thrown to make a bridge to help Clank get across the world.
Power-bot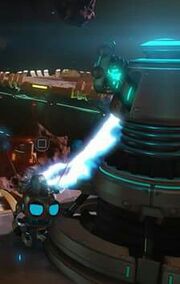 Would power generators to open doors or activate machinery.
Appearances