Capitalization

The way the Ratchet & Clank wiki capitalizes words has changed; therefore, this article should be checked, and, if necessary, capitalization should be fixed.
For more information, see the new capitalization policy.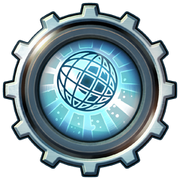 Intergalactic Dance Party is a silver trophy in Ratchet & Clank: Full Frontal Assault. The trophy can be obtained by forcing at least one of each enemy in the game to dance with the Groovitron in any game mode.
Appearances
See also