Capitalization

The way the Ratchet & Clank wiki capitalizes words has changed; therefore, this article should be checked, and, if necessary, capitalization should be fixed.
For more information, see the new capitalization policy.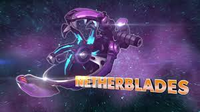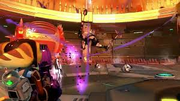 Netherblades were blade like weapons fired from a disc launcher.[1] The Netherblades were developed by Vendra Prog while she was still living in the orphanage, and GrummelNet took and developed the design. The Netherblades upgraded into the Prog Blades at V3. They functioned similarly to the Buzz Blades.
Appearances
Notes and references
See also
---