Qwark's headquarters
Talk

0
5,436pages on
this wiki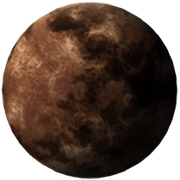 Qwark's headquarters were located on planet Umbris, and was home to a gauntlet that Ratchet and Clank needed to complete - as described in the Infobot video that had been previously shown to them by the superhero at his trailer at Blackwater City - if they were to team up with Qwark to defeat Executive Chairman Drek. However, the duo was quickly betrayed when the captain left them for Snagglebeast food.
It was also at Qwark's HQ that part of the Infobot commercial for Big Al's Roboshack was filmed, depicting Captain Qwark trying to fire a malfunctioning weapon at his own Snagglebeast.
After Captain Qwark was defeated by Ratchet, it would seem that he abandoned the outpost or lost possession of it, as a magazine shown at the game's end revealed that the facility was up for auction. The estate was worth 850,970,000.99 bolts according to the epilogue.
Behind the scenes
Edit
Concept drawings for a production environment turned out to be fairly complicated. Ratchet & Clank's platform gameplay required the level geometry to fit precise design metrics. As a result, many of Insomniac's early levels were visualized by an artist and game designer working closely together. John Fiorito collaborated with Mark Cerny on many of the levels. Mark would present a series of very detailed game mechanic and enemy setup diagrams and then John would arrange them into a coherent layout to fit a planet's theme. A lot of back and forth sketching resulted in a level map ready for production. Here is one of the finished maps ready for production, Qwark's HQ on planet Umbris. If you look closely, you can see Mark's original pencil layout beneath John's ink drawing.
Appearances
Edit