Capitalization

The way the Ratchet & Clank wiki capitalizes words has changed; therefore, this article should be checked, and, if necesary, capitalization should be fixed. For more information, see the forum.
" And let us not forget about the "Electro Shock Undergarments" you invented last fall. "
" Stunderwear! Huge seller on Umbris. "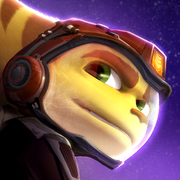 Stunderwear, also known as Electro Shock Undergarments, was an electric shocking undergarment invented by Ratchet. According to Ratchet, Stunderwear was a "hot seller" on planet Umbris.[1]
A variant of Stunderwear called self-cleaning stunderwear was mentioned in a simile by Kip Darling during the Z'Grute attack of Luminopolis.[2]
Appearances
Non-canon
See also
Behind the scenes
Its name is a play on "underwear" and "stun" - a word associated with electricity.
Notes and references