Capitalization

The way the Ratchet & Clank wiki capitalizes words has changed; therefore, this article should be checked, and, if necessary, capitalization should be fixed.
For more information, see the new capitalization policy.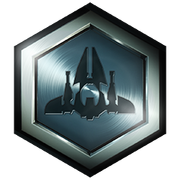 The Samaritan is a silver trophy in Ratchet & Clank Future: A Crack in Time. Complete all space missions to obtain this trophy.
Glitch
There has been a glitch with the Smuggler missions. Once you obtain the RYNO V he will stop appearing and you cannot do his missions making this trophy impossible to obtain. There has been an update to fix this glitch and several others but sadly it has not been released in the PAL versions of the game.
Appearances
See also
|es = El samaritano