Capitalization

The way the Ratchet & Clank wiki capitalizes words has changed; therefore, this article should be checked, and, if necessary, capitalization should be fixed.
For more information, see the new capitalization policy.
" And let us not forget about the "Electro Shock Undergarments" You invented last fall. "
" Stunderwear! Huge seller on Umbris. "
Umbris was a hot, dry, muddy desert planet tucked away deep in Umbris System in Solana, and was home to Qwark's headquarters. Covered in barbed wire fences, rapid fire machine gun turrets and legions of killer robots, Qwark's HQ made it clear that the self-proclaimed "superhero" liked his privacy.
History
At some point,
Qwark
set up his headquarters here. Later,
Ratchet
and
Clank
came here in hopes of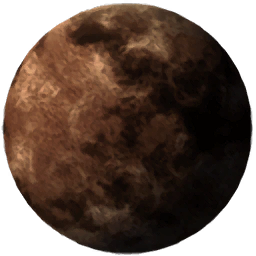 getting Qwark to help them save the galaxy. However, Qwark double-crossed them and forced them to fight his
Blargian Snagglebeast
in Umbris' underground lava caves. After defeating the Snagglebeast, they took
Qwark's tour shuttle
off the planet. After Qwark's demise, his HQ on Umbris was put up for sale.
Ratchet & Clank
Characters on Umbris
Enemies
Bosses
Locations
Trivia
Appearances
References
See also