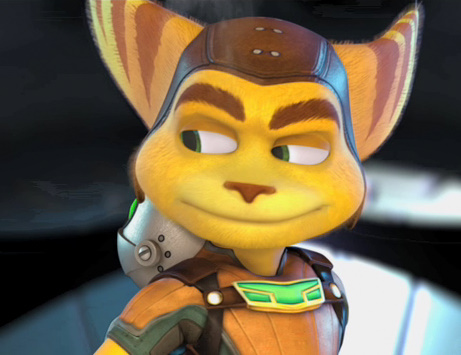 I have played (almost) every game in the series (except for QFB and A4O).I am also proud that I came up with a possible height for Skid McMarx, using a formula discussed in a talk page chat between HiQu and Pyrocajun2707. According to the results, he is 6'2". I also made a picture related to the series. It was the picture of Max Apogee with a Steelers #99 jersey, playing off the beard of Brett Keisel of the Steelers, who wears #99, which always reminds me of the game.
Coming up next for profile updates: Userbox update in June.
Note to everyone: I've gotten to the return to Veldin in the first game. I beat Going Commando and I'm on Silver City in Challenge Mode, I can't remember how far I got in Up Your Arsenal, but I did finish the Qwarktastic Challenge, I beat Deadlocked, twice. I'm on the last level in Size Matters, I'm on the return to Fastoon in ToD and going back to find the RYNO IV holo-plans, and I beat ACIT, twice, and I'm on Lumos in my third playthrough.
I was playing ACIT recently and at the Insomniac Museum I decided it would be a good idea to Ratchet to see how tall Azimuth was. I found out his height (using the fomula mentioned above) (He's is about 6'5"-6'6", apparently) and decided to see how tall Azimuth would be excluding his ears (which is how tall Kaden is according to the picture in Azimuth's pocket watch) and turns out, he's around 5'9"-5'10".
Favorite Quotes from the Series
Edit
"Get me out of this thing, you Blarg-headed frak monkey, I can barely breathe and my tail feels like it's shoved right up my..."
"Ratchet was calling you something quite different"
"Remind me to choke that parrot next time I see it."
My Picture
Edit
Userboxes
Edit
| | |
| --- | --- |
| 16 | This user is 16 years old. |